September 12, 2020
About me
My name is Matthias Rüedlinger or Matt for short. Real-time data and machine learning is my passion. I like the lean mindset (kaizen, muda, mura, muri) and think we should use it more often in our daily business.
In the last years I had the change to gain some experience in the filed of big data (Kafka & Hadoop), data analytics and machine learning (Python & RStudio).
I'm interested in all kind of agile / lean, machine learning and software engineering topics.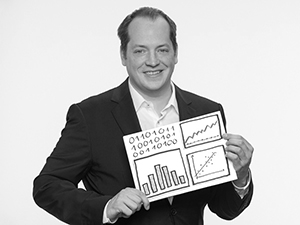 ---
Education
2018 - 2020 (part-time), Diploma of Advanced Studies in Statistics, University of Bern.
Foundation mathematics, descriptive and inference statistics
2013 - 2016 (part-time), Master of Advanced Studies in Data Science, University of Applied Sciences Bern (BFH)
CAS Data Analytics
CAS Big Data
CAS Business Intelligence (BI)
CAS Enterprise Content Management (ECM)
CAS Cloud Computing
2003 - 2007, Computer Science (Dipl. Informatik Ing. FH), University of Applied Sciences Bern (BFH)
Focus area Software Engineering
---
Work Experience
---
Courses and Certifcations
2018, Kanban Management Professional (KMP II), leankanban.com
2017, SAFe 4 Agilist
2016, Kanban Management Professional (KMP I), leankanban.com
2012, Java EE Enterprise JavaBeans Developer, Oracle Certified Expert
2011, Certified Professional for Requirements Engineering, Fundamental Level (IREB)
2011, Professional Scrum Master I, scrum.org
2010, ISTQB Advanced Level Technical Test Analyst
2009, OMG Certified UML Professional, Fundamental
2009, ISTQB Certified Tester Foundation Level
2008, Sun Certified Web Component Developer (SCWCD), Enterprise Edition 5
2008, Sun Certified Java Programmer (SCJP), Standard Edition 5.0